07 Sep

The Basics of Professional Design

Book covers need to succeed in a few key ways. They must communicate genre, visually entice readers, and share information about your book. Excellent book covers can also serve as a reliable marketing tool, helping to attract your target audience and build your author brand. Communicating all this information can be a tall order for one book jacket. That's why having a professional designer can make a tremendous impact on your book's success. Your cover aligns your title with similar books and helps it stand out from the pack.

A book is judged by its cover. While many authors have a vision for their book cover, a professional book designer ensures your book jacket is on par with industry standards that readers are used to seeing.

What does industry-standard mean when it comes to books?
You've seen those books that look just a little bit "off," but you're not sure why? It's because they aren't to industry standard. They've been self-published without taking into account how readers consume reading materials. At Books Fluent, we create book covers that match your genre and look like book covers releasing within the next year. For example, a mystery novel about an amateur sleuth wouldn't benefit from the same feel and tone as a Nancy Drew book from the 1960s. Also, authors are often too close to the story itself to be objective about what cover design will intrigue a reader enough to look at the synopsis. Our books are designed by designers with many years of experience, creating specifically book covers for traditional publishers. Our staff experts have experience marketing books from dozens of publishers and can help guide your title through the cover process.

What are the parts of a book jacket?

Whether you publish in hardback, paperback, ebook, or audiobook, your audience will get a chance to review your book's front cover. You'll need to pair the essential information about your book—it's title and author—with an eye-catching image. For some genres, a promotional tagline can be helpful as well.
We often get questions from the author about what belongs on a book's spine. For this small space, less is more, and we recommend keeping the spine's copy limited to the book's title and author name, along with an optional small logo for your publisher.
Typically only visible in print editions, your book's back cover is a treasure trove of information for readers. Most books will feature a book description that offers highlights, but not spoilers of your book's contents, along with a short biography of the author. Additionally, back covers have details for booksellers, including the price, ISBN, and barcode.
Your customized creative brief
At Books Fluent, we take book design very seriously and have a network of professional expert designers. We also honor the vision and input of our authors. For each book we publish, we partner with our authors on a comprehensive design brief. It's a collaboration that combines market and genre research with an author's style choices and preferences. With indie publishing, the author directs the final look and feel of their book jacket. We're here to make sure the result is beautiful and professionally designed.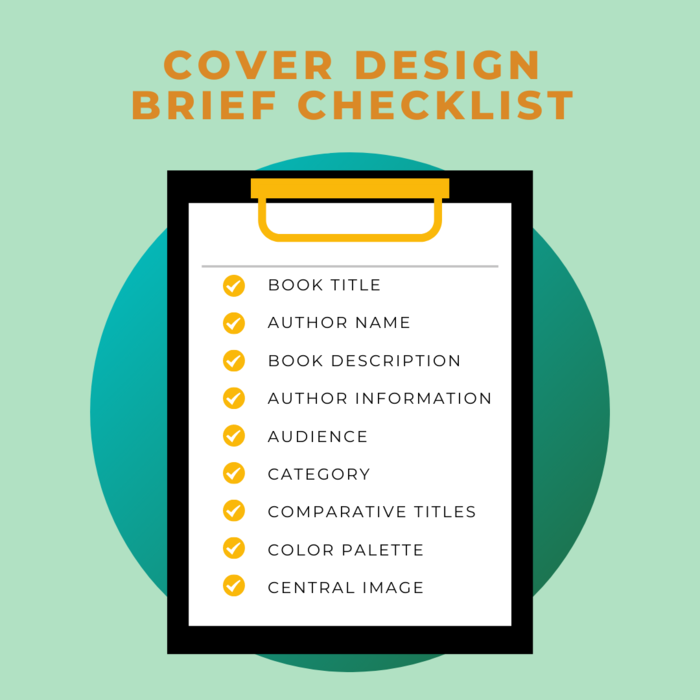 What goes into a cover design brief?
We'll cover the basics like title and author name. Using a pseudonym? Unsure about your subtitle? Our experts can offer guidance and market research to inform your choices. Beyond the basics, we can help define your book's audience, recommended Amazon categories, and refine your book description and author information.
If you have a preferred cover image, we'll take it into account. We'll also provide guidance on comparative titles—recent, successful books in a similar category. Our design brief collects everything a designer will need to create cover options for authors to review. It's a fun process that we love working on with authors.
Professional cover design with Books Fluent offers the best of both worlds. Our partnership makes book covers that hit all the marks—genre, desirability, and marketability.